Ofsted
Please click on the link below to give your view about our school.
'UPMINSTER SCHOOL PRAISED BY OFSTED AS IMPROVEMENTS
LIFT IT TO GOOD RATING AND PUPIL PROGRESS EXCELS'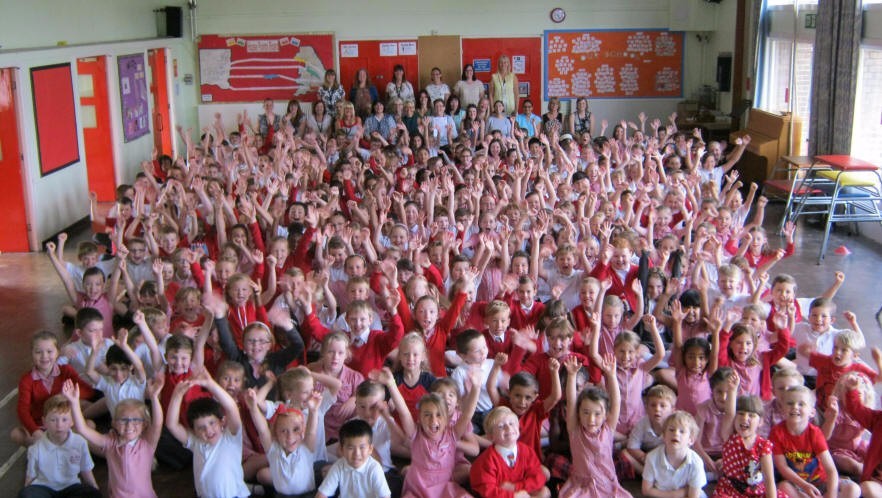 The James Oglethorpe Primary School had a great boost as the children headed off for their summer break, wowing Ofsted inspectors and taking their last 'requires improvement' rating up to a 'good'.
The school, in Ashvale Gardens, Upminster, impressed inspectors so much they even noted how pupil progress was much better than that found in other schools nationally in their report.
Headteacher Deborah Rowles said:
"I was absolutely delighted with this report, especially after two years of dedicated and accelerated effort to focus on improvements Ofsted said we needed to make following our last inspection.
"To be recognised as a strong, hard-working school community is wonderful and there is much for everyone involved, teachers, staff, parents, pupils and governors, to feel justifiably proud of."
During their 2012 visit, inspectors did not see enough teaching of a good standard, but this time, much had improved, stating in their report teaching is 'typically good' and also noting how the standard of teaching ensures pupils are learning the necessary key skills to become successful learners.
The report reads:
"Teachers know their pupils extremely well and ensure that lessons are planned with interesting activities to cater for their individual learning needs."
Inspectors also commented on the good behaviour of pupils, and how teachers, staff and governors have high expectations of them at all times.
Councillor Meg Davis, Cabinet Member for Children and Learning, said:
"Well done to everyone at James Oglethorpe Primary School, who have worked so hard to see this recognition by Ofsted."
"To see such lovely comments in their report is fantastic. No school likes to be told it requires improvement following an inspection, but everyone at this school did exactly the right thing by picking themselves up and working extremely hard, very fast, to ensure they addressed all the concerns, and turned themselves around, which they have done extremely well."
Inspection of The James Oglethorpe Primary School by Ofsted
We are very pleased to report that Inspectors judged us as Good in every area and our overall Grade is a Grade 2 - Good.
We are all delighted and know that you will be too.
Congratulations to all in the school community on this marvellous news.
The full report can be found here
Mrs Paula Sewell (Acting Headteacher)