Welcome to Our School!
Welcome to our school website which we feel offers a small taster of what life is like here at The James Oglethorpe Primary School.
We are a good school that is growing and are at an exciting time in our development. At the heart of everything we do is the school community and the people who work together to make this: children, staff, parents and governors. We believe that, by providing a school in which everyone feels secure, knowing that they matter and are cared for, we create an atmosphere where learning is encouraged and developed, ensuring our children always strive to do their best.
Latest School Events
Spring Parents Open Evening

23

Feb

2017

4:30 pm - 7:00 pm @ Whole School

All parents are able to book a 10 minute appointment on either Tuesday 21st or Thursday 23rd February. Please note that Class 6, have slightly different appointment times as follows:  Tuesday, 21st February – 3.30 – 6.00 pm  Thursday, 23rd February – 3.30 – 4.40 pm The main purpose of this first Open Evening is to exchange information. There will, of course, be an opportunity to view children's work. Parents and teachers are encouraged to mention any particular observations which have been made concerning the child's first weeks of this new school year and to discuss strengths, weaknesses and the next steps in general. We will be using our online appointment booking system again for this Open Evening. This allows you to choose your own appointment times with teachers and you will receive an email confirming your appointments. For classes with teachers who Job Share only one teacher's name will appear on the dropdown list, this will avoid the possibility of duplicate appointments being made. For families with more than one child it will be important to log on early to ensure you are able to book appointments times close together. The booking system will open today at 6.00 pm in order for you to make your appointments. Please note the booking system will close on Monday 20th February at 4.00 pm for Tuesday appointments and Wednesday 22nd February at 4.00 pm for Thursday appointments. Please visit https://thejamesoglethorpe.parentseveningsystem.co.uk to book your appointments. A short guide on how to add appointments can be found on our website.

Inset Day

24

Feb

2017

@ Whole School

World Book Day

02

Mar

2017

@ Whole School

Children can dress up as a character from a Classic book or a fairy tale book

JOPSPA Quiz

03

Mar

2017

7:00 pm - 10:00 pm

JOPSPA Mothers Day Sale

09

Mar

2017

9:30 am - 12:00 pm

There will be an opportunity for children to purchase presents for Mothers Day within school time
Click here for our school journey blog
School Blog:
admin on: School Blog: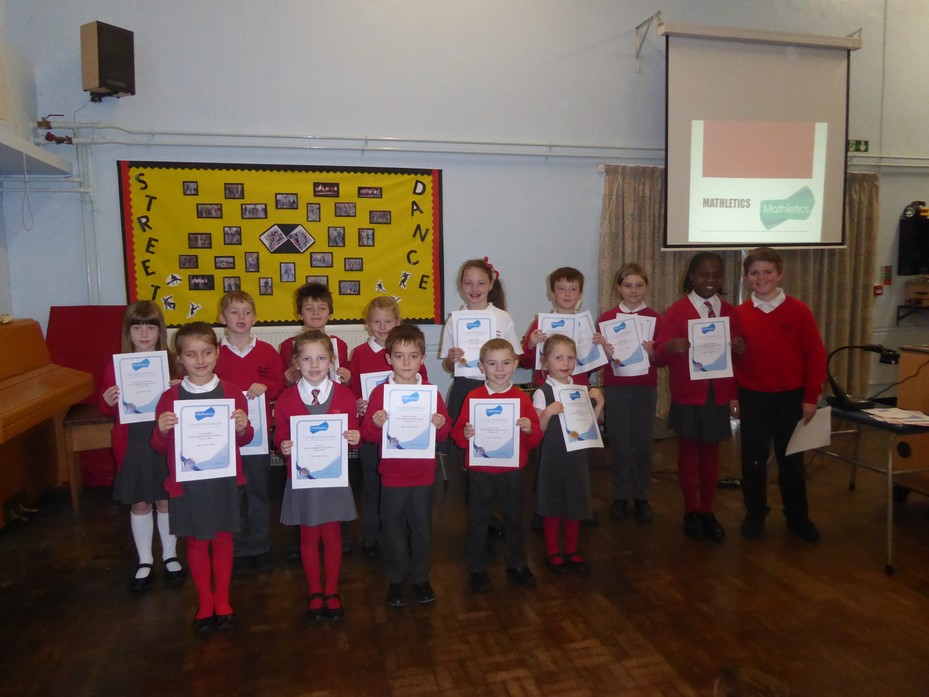 In assembly today, we were delighted to present Mathletics certificates to those children throughout the school who have achieved their silver award on the Mathletics website. We were also particularly pleased to present Evie Green, Helen Wilkens, Chelsea Bastick and Dylan Teece with a gold certificate which is a fantastic
achievement.
Mathletics is a web based maths site which the school has subscribed to. Children can log on and are awarded points for each correct answer they get. If a child gets 1000 points or more in a week they are awarded a bronze certificate which you can print should you wish. Once the children have earned 4 bronze certificates they will be awarded a silver certificate; the silver certificates will be printed off by us and awarded to them during a whole school assembly. Ultimately, they can achieve a Gold award. We know that when children use Mathletics on a regular basis, their speed of recall, enjoyment and confidence in maths grows and we would encourage all children to use this site.
All children should have their own log-in, but if they have forgotten theirs, please contact your child's teacher.
---