Welcome to Our School!
Welcome to our school website which we feel offers a small taster of what life is like here at The James Oglethorpe Primary School.
We are a good school that is growing and are at an exciting time in our development. At the heart of everything we do is the school community and the people who work together to make this: children, staff, parents and governors. We believe that, by providing a school in which everyone feels secure, knowing that they matter and are cared for, we create an atmosphere where learning is encouraged and developed, ensuring our children always strive to do their best.
Latest School Events
Year 6 Induction Days at Hall Mead

26

Jun

2017

@ Hall Mead

Induction for Year 6 pupils who have been accepted to start at Hall Mead in September 2017

School Nurse Drop-In

27

Jun

2017

9:00 am - 10:00 am @ Within School

If you have any health concerns regarding your child, our School Nurse will be available to talk to. Please come to the school office.

Class 12 Swimming

27

Jun

2017

10:00 am - 11:00 am @ Hornchurch Sports Centre

Commencing on Tuesday, 21st February 2017, Class 12 will be going swimming at the Hornchurch Swimming Pool to the end of the academic year. The children will travel by coach to the pool and be accompanied by 2 members of staff from the Year 5/6 team. They will be taught by two qualified swimming coaches, with the accompanying adults providing poolside and general supervision. Please ensure the following: • boys wear black swimming trunks (not shorts) • girls wear navy or black swimming costume (one piece) • all stripes are sewn on to indicate their grouping • all children have swimming hats, available from school shop • any child that suffers from asthma remembers to take their own pump to the pool each week • children have a coat on swimming days • swimming gear is brought in a polythene bag eg supermarket bag • no aerosol sprays or talcum powder are used NB: The usual games arrangements for jewellery will apply, eg earrings to be removed, no watches etc. During the period of swimming tuition if your child is unable to participate in a session please provide a letter of explanation to the class teacher as you would for PE.

Class 6 Swimming

27

Jun

2017

1:00 pm - 2:00 pm @ The Coopers' Company & Coborn School

Class 6 will attend swimming lessons from 6th June until 11th July 2017. Please ensure children bring their swimming kits into school.

Year 5 - Attending Taster Day at Gaynes School

29

Jun

2017

@ Gaynes School

We have accepted an invitation for our Year 5 children to attend a Taster Day at Gaynes School. Details to follow
Click here for our school journey blog
School Blog:
admin on: School Blog:
// <![CDATA[ window._cstart=+new Date(); // ]]> // <![CDATA[ function envFlush(a){function b(c){for(var d in a)c[d]=a[d];}if(window.requireLazy){window.requireLazy(['Env'],b);}else{window.Env=window.Env||{};b(window.Env);}}envFlush({"ajaxpipe_token":"AXgrBtZ0cIxH4XoV","timeslice_heartbeat_config":{"pollIntervalMs":33,"idleGapThresholdMs":60,"ignoredTimesliceNames":{"requestAnimationFrame":true,"Event listenHandler mousemove":true,"Event listenHandler mouseover":true,"Event listenHandler mouseout":true,"Event listenHandler scroll":true},"enableOnRequire":false},"shouldLogCounters":true,"timeslice_categories":{"react_render":true,"reflow":true},"dom_mutation_flag":true}); // ]]> // <![CDATA[ __DEV__=0;CavalryLogger=window.CavalryLogger||function(a){this.lid=a;this.transition=false;this.metric_collected=false;this.is_detailed_profiler=false;this.instrumentation_started=false;this.pagelet_metrics={};this.events={};this.ongoing_watch={};this.values={t_cstart:window._cstart};this.piggy_values={};this.bootloader_metrics={};this.resource_to_pagelet_mapping={};this.e2eLogged=false;if(this.initializeInstrumentation)this.initializeInstrumentation();};CavalryLogger.prototype.setIsDetailedProfiler=function(a){this.is_detailed_profiler=a;return this;};CavalryLogger.prototype.setTTIEvent=function(a){this.tti_event=a;return this;};CavalryLogger.prototype.setValue=function(a,b,c,d){var e=d?this.piggy_values:this.values;if(typeof e[a]=='undefined'||c)e[a]=b;return this;};CavalryLogger.prototype.getLastTtiValue=function(){return this.lastTtiValue;};CavalryLogger.prototype.setTimeStamp=CavalryLogger.prototype.setTimeStamp||function(a,b,c,d){this.mark(a);var e=this.values.t_cstart||this.values.t_start,f=d?e+d:CavalryLogger.now();this.setValue(a,f,b,c);if(this.tti_event&&a==this.tti_event){this.lastTtiValue=f;this.setTimeStamp('t_tti',b);}return this;};CavalryLogger.prototype.mark=typeof console==='object'&&console.timeStamp?function(a){console.timeStamp(a);}:function(){};CavalryLogger.prototype.addPiggyback=function(a,b){this.piggy_values[a]=b;return this;};CavalryLogger.instances={};CavalryLogger.id=0;CavalryLogger.perfNubMarkup="";CavalryLogger.getInstance=function(a){if(typeof a=='undefined')a=CavalryLogger.id;if(!CavalryLogger.instances[a])CavalryLogger.instances[a]=new CavalryLogger(a);return CavalryLogger.instances[a];};CavalryLogger.setPageID=function(a){if(CavalryLogger.id===0){var b=CavalryLogger.getInstance();CavalryLogger.instances[a]=b;CavalryLogger.instances[a].lid=a;delete CavalryLogger.instances[0];}CavalryLogger.id=a;};CavalryLogger.setPerfNubMarkup=function(a){CavalryLogger.perfNubMarkup=a;};CavalryLogger.now=function(){if(window.performance&&performance.timing&&performance.timing.navigationStart&&performance.now)return performance.now()+performance.timing.navigationStart;return new Date().getTime();};CavalryLogger.prototype.measureResources=function(){};CavalryLogger.prototype.profileEarlyResources=function(){};CavalryLogger.getBootloaderMetricsFromAllLoggers=function(){};CavalryLogger.start_js=function(){};CavalryLogger.done_js=function(){};CavalryLogger.getInstance().setTTIEvent("t_domcontent");CavalryLogger.prototype.measureResources=function(a,b){if(!this.log_resources)return;var c='bootload/'+a.name;if(this.bootloader_metrics[c]!==undefined||this.ongoing_watch[c]!==undefined)return;var d=CavalryLogger.now();this.ongoing_watch[c]=d;if(!('start_'+c in this.bootloader_metrics))this.bootloader_metrics['start_'+c]=d;if(b&&!('tag_'+c in this.bootloader_metrics))this.bootloader_metrics['tag_'+c]=b;if(a.type==='js'){var e='js_exec/'+a.name;this.ongoing_watch[e]=d;}};CavalryLogger.prototype.stopWatch=function(a){if(this.ongoing_watch[a]){var b=CavalryLogger.now(),c=b-this.ongoing_watch[a];this.bootloader_metrics[a]=c;var d=this.piggy_values;if(a.indexOf('bootload')===0){if(!d.t_resource_download)d.t_resource_download=0;if(!d.resources_downloaded)d.resources_downloaded=0;d.t_resource_download+=c;d.resources_downloaded+=1;if(d['tag_'+a]=='_EF_')d.t_pagelet_cssload_early_resources=b;}delete this.ongoing_watch[a];}return this;};CavalryLogger.getBootloaderMetricsFromAllLoggers=function(){var a={};Object.values(window.CavalryLogger.instances).forEach(function(b){if(b.bootloader_metrics)Object.assign(a,b.bootloader_metrics);});return a;};CavalryLogger.start_js=function(a){for(var b=0;b The James Oglethorpe Primary School - Home // <![CDATA[ {"\u0040context":"http:\/\/schema.org","\u0040type":"Organization","name":"The James Oglethorpe Primary School","address":{"\u0040type":"PostalAddress","streetAddress":"Ashvale Gardens","addressLocality":"Upminster, Havering, United Kingdom","addressRegion":"England","postalCode":"RM14 3NB"},"aggregateRating":{"\u0040type":"AggregateRating","ratingValue":4.8,"ratingCount":"5"}} // ]]> // <![CDATA[ {"\u0040context":"http:\/\/schema.org","\u0040type":"Review","name":"","reviewBody":"Hi, I'd like to have the curriculum with regard to sports activities then know the days when children do sports. Thank you","itemReviewed":{"\u0040type":"Organization","name":"The James Oglethorpe Primary School","sameAs":"https:\/\/www.facebook.com\/The-James-Oglethorpe-Primary-School-965510976798089\/"},"reviewRating":{"\u0040type":"Rating","ratingValue":5},"author":{"\u0040type":"Person","name":"Peppe Fichera","sameAs":"https:\/\/www.facebook.com\/peppe.fichera1"}} // ]]> // <![CDATA[ require("TimeSlice").guard(function() {(require("ServerJSDefine")).handleDefines([["URLFragmentPreludeConfig",[],{"incorporateQuicklingFragment":true,"hashtagRedirect":true},137],["AccessibilityConfig",[],{"a11yLogicalGridComponent":false,"a11yNewsfeedStoryEnumeration":false,"a11yInitialDialogFocusElement":true,"a11yNUXDialog":true,"a11yNavHotkey":false},1227],["AsyncFeatureDeployment",[],{},1765],["AsyncRequestConfig",[],{"retryOnNetworkError":"1","logAsyncRequest":false,"immediateDispatch":false,"useFetchStreamAjaxPipeTransport":false},328],["BanzaiConfig",[],{"EXPIRY":86400000,"MAX_SIZE":10000,"MAX_WAIT":150000,"RESTORE_WAIT":150000,"blacklist":["time_spent"],"gks":{"boosted_component":true,"boosted_pagelikes":true,"boosted_posts":true,"boosted_website":true,"jslogger":true,"mercury_send_error_logging":true,"pages_client_logging":true,"platform_oauth_client_events":true,"reactions":true,"useraction":true,"videos":true,"visibility_tracking":true,"graphexplorer":true,"gqls_web_logging":true,"sticker_search_ranking":true}},7],["BootloaderConfig",[],{"maxJsRetries":2,"jsRetries":[200,500],"jsRetryAbortNum":2,"jsRetryAbortTime":5,"payloadEndpointURI":"https:\/\/www.facebook.com\/ajax\/haste-response\/","assumeNotNonblocking":false,"assumePermanent":false},329],["CSSLoaderConfig",[],{"timeout":5000,"modulePrefix":"BLCSS:"},619],["CanvasToBlobResource",[],{"url":"https:\/\/www.facebook.com\/rsrc.php\/v3\/y4\/r\/xhRqlnREUr1.js","name":"CanvasToBlobBundle"},864],["CookieCoreConfig",[],{"a11y":{},"act":{},"c_user":{},"ddid":{"p":"\/deferreddeeplink\/","t":2419200},"dpr":{},"js_ver":{"t":604800},"locale":{"t":604800},"noscript":{},"presence":{},"sW":{},"sfau":{},"wd":{},"x-referer":{},"x-src":{"t":1}},2104],["CoreWarningGK",[],{"forceWarning":false},725],["CurrentCommunityInitialData",[],{},490],["CurrentEnvironment",[],{"facebookdotcom":true,"messengerdotcom":false},827],["CurrentUserInitialData",[],{"USER_ID":"100007362858118","ACCOUNT_ID":"100007362858118","NAME":"James Oglethorpe","SHORT_NAME":"James"},270],["DTSGInitialData",[],{"token":"AQHJ-pQwimuC:AQHcohbFwQN1"},258],["DateFormatConfig",[],{"numericDateOrder":["d","m","y"],"numericDateSeparator":"\/","shortDayNames":["Mon","Tues","Wed","Thurs","Fri","Sat","Sun"],"timeSeparator":":","weekStart":6,"formats":{"D":"D","D g:ia":"D H:i","D M d":"j F","D M d, Y":"l, j F Y","D M j":"j F","D M j, g:ia":"j F H:i","D M j, y":"l, j F Y","D M j, Y g:ia":"l, j F Y H:i","D, M j, Y":"l, j F Y","F d":"j F","F d, Y":"j F Y","F g":"j F","F j":"j F","F j, Y":"j F Y","F j, Y \u0040 g:i A":"j F Y H:i","F j, Y g:i a":"j F Y H:i","F jS":"j F","F jS, g:ia":"j F H:i","F jS, Y":"j F Y","F Y":"F Y","g A":"H","g:i":"H:i","g:i A":"H:i","g:i a":"H:i","g:iA":"H:i","g:ia":"H:i","g:ia F jS, Y":"j F Y H:i","g:iA l, F jS":"l, j F Y H:i","g:ia M j":"j F H:i","g:ia M jS":"j F H:i","g:ia, F jS":"j F H:i","g:iA, l M jS":"l, j F Y H:i","g:sa":"H:i","H:I - M d, Y":"j F Y H:i","h:i a":"H:i","h:m:s m\/d\/Y":"d\/m\/Y H:i:s","j":"j","l F d, Y":"l, j F Y","l g:ia":"l H:i","l, F d, Y":"l, j F Y","l, F j":"j F","l, F j, Y":"l, j F Y","l, F jS":"j F","l, F jS, g:ia":"l, j F Y H:i","l, M j":"j F","l, M j, Y":"l, j F Y","l, M j, Y g:ia":"l, j F Y H:i","M d":"j F","M d, Y":"j F Y","M d, Y g:ia":"j F Y H:i","M d, Y ga":"j F Y H","M j":"j F","M j, Y":"j F Y","M j, Y g:i A":"j F Y H:i","M j, Y g:ia":"j F Y H:i","M jS, g:ia":"j F H:i","M Y":"F Y","M y":"j F","m-d-y":"d\/m\/Y","M. d":"j F","M. d, Y":"j F Y","j F Y":"j F Y","m.d.y":"d\/m\/Y","m\/d":"d\/m","m\/d\/Y":"d\/m\/Y","m\/d\/y":"d\/m\/Y","m\/d\/Y g:ia":"d\/m\/Y H:i","m\/d\/y H:i:s":"d\/m\/Y H:i:s","m\/d\/Y h:m":"d\/m\/Y H:i:s","n":"d\/m","n\/j":"d\/m","n\/j, g:ia":"d\/m\/Y H:i","n\/j\/y":"d\/m\/Y","Y":"Y","Y-m-d":"d\/m\/Y","Y\/m\/d":"d\/m\/Y","y\/m\/d":"d\/m\/Y","j \/ F \/ Y":"j \/ F \/ Y"},"ordinalSuffixes":{"1":"st","2":"nd","3":"rd","4":"th","5":"th","6":"th","7":"th","8":"th","9":"th","10":"th","11":"th","12":"th","13":"th","14":"th","15":"th","16":"th","17":"th","18":"th","19":"th","20":"th","21":"st","22":"nd","23":"rd","24":"th","25":"th","26":"th","27":"th","28":"th","29":"th","30":"th","31":"st"}},165],["EmojiConfig",[],{"pixelRatio":"1.5","schemaAuth":"https:\/\/www.facebook.com\/images\/emoji.php\/v9"},1421],["ErrorSignalConfig",[],{"uri":"https:\/\/error.facebook.com\/common\/scribe_endpoint.php"},319],["EventConfig",[],{"sampling":{"bandwidth":0,"play":0,"playing":0,"progress":0,"pause":0,"ended":0,"seeked":0,"seeking":0,"waiting":0,"loadedmetadata":0,"canplay":0,"selectionchange":0,"change":0,"timeupdate":2000000,"adaptation":0,"focus":0,"blur":0,"load":0,"error":0,"message":0,"abort":0,"storage":0,"scroll":200000,"mousemove":20000,"mouseover":10000,"mouseout":10000,"mousewheel":1,"MSPointerMove":10000,"keydown":0.1,"click":0.01,"__100ms":0.001,"__default":100000,"__min":1000},"page_sampling_boost":1},1726],["FantailConfig",[],{"FantailLogQueue":null},1258],["FbtLogger",[],{"logger":null},288],["FbtResultGK",[],{"shouldReturnFbtResult":true,"inlineMode":"NO_INLINE"},876],["FileHashWorkerResource",[],{"url":"https:\/\/www.facebook.com\/rsrc.php\/v3\/yX\/r\/ziIE5-uHmfg.js","name":"FileHashWorkerBundle"},758],["FluxInternalConfig",[],{"logOnPreInitAccess":false,"warnOnPreInitAccess":false},1075],["FunnelLoggerConfig",[],{"freq":{"WWW_SPATIAL_REACTION_PRODUCTION_FUNNEL":1,"CREATIVE_STUDIO_CREATION_FUNNEL":1,"WWW_CANVAS_AD_CREATION_FUNNEL":1,"WWW_CANVAS_EDITOR_FUNNEL":1,"WWW_LINK_PICKER_DIALOG_FUNNEL":1,"WWW_MEME_PICKER_DIALOG_FUNNEL":1,"WWW_LEAD_GEN_FORM_CREATION_FUNNEL":1,"WWW_LEAD_GEN_DESKTOP_AD_UNIT_FUNNEL":1,"WWW_LEAD_GEN_MSITE_AD_UNIT_FUNNEL":1,"WWW_CAMPFIRE_COMPOSER_UPSELL_FUNNEL":1,"WWW_RECRUITING_SEARCH_FUNNEL":1,"WWW_EXAMPLE_FUNNEL":1,"WWW_REACTIONS_BLINGBAR_NUX_FUNNEL":1,"WWW_REACTIONS_NUX_FUNNEL":1,"WWW_COMMENT_REACTIONS_NUX_FUNNEL":1,"WWW_MESSENGER_SHARE_TO_FB_FUNNEL":10,"POLYGLOT_MAIN_FUNNEL":1,"MSITE_EXAMPLE_FUNNEL":10,"WWW_FEED_SHARE_DIALOG_FUNNEL":100,"MSITE_FEED_ALBUM_CTA_FUNNEL":10,"MSITE_FEED_SHARE_DIALOG_FUNNEL":100,"MSITE_COMMENT_TYPING_FUNNEL":500,"MSITE_HASHTAG_PROMPT_FUNNEL":1,"WWW_SEARCH_AWARENESS_LEARNING_NUX_FUNNEL":1,"WWW_CONSTITUENT_TITLE_UPSELL_FUNNEL":1,"MTOUCH_FEED_MISSED_STORIES_FUNNEL":10,"WWW_UFI_SHARE_LINK_FUNNEL":1,"WWW_CMS_SEARCH_FUNNEL":1,"GAMES_QUICKSILVER_FUNNEL":1,"SOCIAL_SEARCH_CONVERSION_WWW_FUNNEL":1,"SOCIAL_SEARCH_DASHBOARD_WWW_FUNNEL":1,"SRT_USER_FLOW_FUNNEL":1,"MSITE_PPD_FUNNEL":1,"WWW_PAGE_CREATION_FUNNEL":1,"NT_EXAMPLE_FUNNEL":1,"WWW_LIVE_VIEWER_TIPJAR_FUNNEL":1,"FACECAST_BROADCASTER_FUNNEL":1,"WWW_FUNDRAISER_CREATION_FUNNEL":1,"WWW_FUNDRAISER_EDIT_FUNNEL":1,"WWW_OFFERS_SIMPLE_COMPOSE_FUNNEL":1,"QP_TOOL_FUNNEL":1,"WWW_OFFERS_SIMPLE_COMPOSE_POST_LIKE_FUNNEL":1,"COLLEGE_COMMUNITY_NUX_ONBOARDING_FUNNEL":1,"CASUAL_GROUP_PICKER_FUNNEL":1,"TOPICS_TO_FOLLOW_FUNNEL":1,"WWW_MESSENGER_SEARCH_SESSION_FUNNEL":1,"default":1000}},1271],["ISB",[],{},330],["InitialServerTime",[],{"serverTime":1497713713000},204],["IntlPhonologicalRules",[],{"meta":{"\/_B\/":"([.,!?\\s]|^)","\/_E\/":"([.,!?\\s]|$)"},"patterns":{"\/\u0001(.*)('|')s\u0001(?:'|')s(.*)\/":"\u0001$1$2s\u0001$3","\/_\u0001([^\u0001]*)\u0001\/":"javascript"}},1496],["IntlViewerContext",[],{"GENDER":33554432},772],["LSD",[],{},323],["LinkReactUnsafeHrefConfig",[],{"LinkHrefChecker":null},1182],["LocaleInitialData",[],{"locale":"en_GB","language":"English (UK)"},273],["MarauderConfig",[],{"app_version":"3098087","gk_enabled":false},31],["MercuryMessengerBlockingUtils",[],{"block_messages":"BLOCK_MESSAGES"},872],["MercuryParticipantsConstants",[],{"UNKNOWN_GENDER":0,"EMAIL_IMAGE":"\/images\/messaging\/threadlist\/envelope.png","IMAGE_SIZE":32,"BIG_IMAGE_SIZE":50},109],["MercuryThreadlistConstants",[],{"RECENT_THREAD_OFFSET":0,"JEWEL_THREAD_COUNT":7,"JEWEL_MORE_COUNT":10,"WEBMESSENGER_THREAD_COUNT":20,"WEBMESSENGER_MORE_COUNT":20,"WEBMESSENGER_SEARCH_SNIPPET_COUNT":5,"WEBMESSENGER_SEARCH_SNIPPET_LIMIT":5,"WEBMESSENGER_SEARCH_SNIPPET_MORE":5,"WEBMESSENGER_MORE_MESSAGES_COUNT":20,"RECENT_MESSAGES_LIMIT":10,"MAX_UNREAD_COUNT":99,"MAX_UNSEEN_COUNT":99,"MESSAGE_NOTICE_INACTIVITY_THRESHOLD":20000,"GROUPING_THRESHOLD":300000,"MESSAGE_TIMESTAMP_THRESHOLD":1209600000,"SEARCH_TAB":"searchtab","MAX_CHARS_BEFORE_BREAK":280},96],["MessagingConfig",[],{"SEND_CONNECTION_RETRIES":2,"syncFetchRetries":2,"syncFetchInitialTimeoutMs":1500,"syncFetchTimeoutMultiplier":1.2,"syncFetchRequestTimeoutMs":10000},97],["MessengerURIConstants",[],{"ARCHIVED_PATH":"\/archived","COMPOSE_SUBPATH":"\/new","GROUPS_PATH":"\/groups","PEOPLE_PATH":"\/people","SUPPORT_PATH":"\/support","FILTERED_REQUESTS_PATH":"\/filtered","MESSAGE_REQUESTS_PATH":"\/requests","THREAD_PREFIX":"\/t\/","GROUP_PREFIX":"group-","FACEBOOK_PREFIX":"\/messages"},1912],["NumberFormatConfig",[],{"decimalSeparator":".","numberDelimiter":",","minDigitsForThousandsSeparator":4,"switchImplementationGK":true,"standardDecimalPatternInfo":{"primaryGroupSize":3,"secondaryGroupSize":3},"numberingSystemData":null},54],["PECurrencyConfig",[],{"currency_map_for_render":{"AED":{"format":"{amount} {symbol}","symbol":"\u062f.\u0625.","offset":100,"screen_name":"UAE Dirham"},"AMD":{"format":"{amount} {symbol}","symbol":"\u0564\u0580.","offset":100,"screen_name":"Armenian Dram"},"ANG":{"format":"{symbol}{amount}","symbol":"ANG","offset":100,"screen_name":"Netherlands Antillean Guilder"},"AOA":{"format":"{symbol}{amount}","symbol":"AOA","offset":100,"screen_name":"Angolan Kwanza"},"ARS":{"format":"{symbol} {amount}","symbol":"$","offset":100,"screen_name":"Argentine Peso"},"AUD":{"format":"{symbol}{amount}","symbol":"$","offset":100,"screen_name":"Australian Dollar"},"AWG":{"format":"{symbol}{amount}","symbol":"AWG","offset":100,"screen_name":"Aruban Florin"},"BAM":{"format":"{symbol}{amount}","symbol":"BAM","offset":100,"screen_name":"Bosnian Herzegovinian Convertible Mark"},"BBD":{"format":"{symbol}{amount}","symbol":"Bds$","offset":100,"screen_name":"Barbados Dollar"},"BDT":{"format":"{symbol}{amount}","symbol":"\u09f3","offset":100,"screen_name":"Bangladeshi Taka"},"BGN":{"format":"{amount} {symbol}","symbol":"\u043b\u0432.","offset":100,"screen_name":"Bulgarian Lev"},"BHD":{"format":"{amount} {symbol}","symbol":"\u062f.\u0628.","offset":100,"screen_name":"Bahraini Dinar"},"BOB":{"format":"{symbol} {amount}","symbol":"Bs.","offset":100,"screen_name":"Bolivian Boliviano"},"BRL":{"format":"{symbol} {amount}","symbol":"R$","offset":100,"screen_name":"Brazilian Real"},"BYN":{"format":"{amount} {symbol}","symbol":"Br","offset":100,"screen_name":"Belarusian Ruble"},"CAD":{"format":"{symbol}{amount}","symbol":"$","offset":100,"screen_name":"Canadian Dollar"},"CHF":{"format":"{symbol} {amount}","symbol":"Fr.","offset":100,"screen_name":"Swiss Franc"},"CLP":{"format":"{symbol} {amount}","symbol":"$","offset":1,"screen_name":"Chilean Peso"},"CNY":{"format":"{symbol}{amount}","symbol":"\uffe5","offset":100,"screen_name":"Chinese Yuan"},"COP":{"format":"{symbol} {amount}","symbol":"$","offset":1,"screen_name":"Colombian Peso"},"CRC":{"format":"{symbol}{amount}","symbol":"\u20a1","offset":1,"screen_name":"Costa Rican Colon"},"CZK":{"format":"{amount} {symbol}","symbol":"K\u010d","offset":100,"screen_name":"Czech Koruna"},"DKK":{"format":"{amount} {symbol}","symbol":"kr.","offset":100,"screen_name":"Danish Krone"},"DZD":{"format":"{amount} {symbol}","symbol":"DA","offset":100,"screen_name":"Algerian Dinar"},"EGP":{"format":"{amount} {symbol}","symbol":"\u062c.\u0645.","offset":100,"screen_name":"Egyptian Pound"},"EUR":{"format":"{symbol} {amount}","symbol":"\u20ac","offset":100,"screen_name":"Euro"},"FBZ":{"format":"{symbol}{amount}","symbol":"C","offset":100,"screen_name":"credits"},"GBP":{"format":"{symbol}{amount}","symbol":"\u00a3","offset":100,"screen_name":"British Pound Sterling"},"GHS":{"format":"{symbol}{amount}","symbol":"GHS","offset":100,"screen_name":"Ghanaian Cedi"},"GTQ":{"format":"{symbol}{amount}","symbol":"Q","offset":100,"screen_name":"Guatemalan Quetzal"},"HKD":{"format":"{symbol}{amount}","symbol":"$","offset":100,"screen_name":"Hong Kong Dollar"},"HNL":{"format":"{symbol} {amount}","symbol":"L.","offset":100,"screen_name":"Honduran Lempira"},"HRK":{"format":"{amount} {symbol}","symbol":"kn","offset":100,"screen_name":"Croatian Kuna"},"HUF":{"format":"{amount} {symbol}","symbol":"Ft","offset":1,"screen_name":"Hungarian Forint"},"IDR":{"format":"{symbol} {amount}","symbol":"Rp","offset":1,"screen_name":"Indonesian Rupiah"},"ILS":{"format":"{symbol} {amount}","symbol":"\u20aa","offset":100,"screen_name":"Israeli New Shekel"},"INR":{"format":"{symbol} {amount}","symbol":"\u20b9","offset":100,"screen_name":"Indian Rupee"},"ISK":{"format":"{amount} {symbol}","symbol":"kr.","offset":1,"screen_name":"Icelandic Krona"},"JOD":{"format":"{amount} {symbol}","symbol":"\u062f.\u0627.","offset":100,"screen_name":"Jordanian Dinar"},"JPY":{"format":"{symbol}{amount}","symbol":"\u00a5","offset":1,"screen_name":"Japanese Yen"},"KES":{"format":"{symbol}{amount}","symbol":"KSh","offset":100,"screen_name":"Kenyan Shilling"},"KRW":{"format":"{symbol}{amount}","symbol":"\u20a9","offset":1,"screen_name":"Korean Won"},"KWD":{"format":"{amount} {symbol}","symbol":"\u062f.\u0643.","offset":100,"screen_name":"Kuwaiti Dinar"},"KYD":{"format":"{symbol}{amount}","symbol":"CI$","offset":100,"screen_name":"Cayman Islands Dollar"},"LKR":{"format":"{symbol}{amount}","symbol":"LKR","offset":100,"screen_name":"Sri Lankan Rupee"},"LTL":{"format":"{amount} {symbol}","symbol":"Lt","offset":100,"screen_name":"Lithuanian litas"},"LVL":{"format":"{symbol} {amount}","symbol":"Ls","offset":100,"screen_name":"Latvian lats"},"MAD":{"format":"{amount} {symbol}","symbol":"\u062f.\u0645.","offset":100,"screen_name":"Moroccan Dirham"},"MOP":{"format":"{symbol}{amount}","symbol":"MOP","offset":100,"screen_name":"Macau Patacas"},"MUR":{"format":"{symbol}{amount}","symbol":"MUR","offset":100,"screen_name":"Mauritian Rupee"},"MVR":{"format":"","symbol":"\u0783.","offset":100,"screen_name":"Maldivian Rufiyaa"},"MXN":{"format":"{symbol}{amount}","symbol":"$","offset":100,"screen_name":"Mexican Peso"},"MYR":{"format":"{symbol}{amount}","symbol":"RM","offset":100,"screen_name":"Malaysian Ringgit"},"MZN":{"format":"{symbol}{amount}","symbol":"MT","offset":100,"screen_name":"Mozambican Metical"},"NGN":{"format":"{symbol}{amount}","symbol":"\u20a6","offset":100,"screen_name":"Nigerian Naira"},"NIO":{"format":"{symbol} {amount}","symbol":"C$","offset":100,"screen_name":"Nicaraguan Cordoba"},"NOK":{"format":"{symbol} {amount}","symbol":"kr","offset":100,"screen_name":"Norwegian Krone"},"NZD":{"format":"{amount}{symbol}","symbol":"$","offset":100,"screen_name":"New Zealand Dollar"},"OMR":{"format":"{amount} {symbol}","symbol":"\u0631.\u0639.","offset":100,"screen_name":"Omani Rial"},"PAB":{"format":"{symbol} {amount}","symbol":"B\/.","offset":100,"screen_name":"Panamanian Balboas"},"PEN":{"format":"{symbol} {amount}","symbol":"S\/.","offset":100,"screen_name":"Peruvian Nuevo Sol"},"PHP":{"format":"{symbol}{amount}","symbol":"\u20b1","offset":100,"screen_name":"Philippine Peso"},"PKR":{"format":"{symbol}{amount}","symbol":"Rs","offset":100,"screen_name":"Pakistani Rupee"},"PLN":{"format":"{amount} {symbol}","symbol":"z\u0142","offset":100,"screen_name":"Polish Zloty"},"PYG":{"format":"{symbol} {amount}","symbol":"\u20b2","offset":1,"screen_name":"Paraguayan Guarani"},"QAR":{"format":"{amount} {symbol}","symbol":"\u0631.\u0642.","offset":100,"screen_name":"Qatari Rials"},"RON":{"format":"{amount} {symbol}","symbol":"lei","offset":100,"screen_name":"Romanian Leu"},"RSD":{"format":"{symbol}{amount}","symbol":"RSD","offset":100,"screen_name":"Serbian Dinar"},"RUB":{"format":"{amount} {symbol}","symbol":"p.","offset":100,"screen_name":"Russian Rouble"},"SAR":{"format":"{amount} {symbol}","symbol":"\u0631.\u0633.","offset":100,"screen_name":"Saudi Arabian Riyal"},"SEK":{"format":"{amount} {symbol}","symbol":"kr","offset":100,"screen_name":"Swedish Krona"},"SGD":{"format":"{symbol}{amount}","symbol":"$","offset":100,"screen_name":"Singapore Dollar"},"SKK":{"format":"{amount} {symbol}","symbol":"Sk","offset":100,"screen_name":"Slovak koruna"},"SRD":{"format":"{symbol}{amount}","symbol":"SRD","offset":100,"screen_name":"Surinamese Dollar"},"THB":{"format":"{symbol}{amount}","symbol":"\u0e3f","offset":100,"screen_name":"Thai Baht"},"TRY":{"format":"{amount} {symbol}","symbol":"TL","offset":100,"screen_name":"Turkish Lira"},"TWD":{"format":"{symbol}{amount}","symbol":"NT$","offset":1,"screen_name":"Taiwan Dollar"},"TZS":{"format":"{symbol}{amount}","symbol":"TSh","offset":1,"screen_name":"Tanzanian Shilling"},"UAH":{"format":"{amount} {symbol}","symbol":"\u0433\u0440\u043d.","offset":100,"screen_name":"Ukrainian Hryvnia"},"USD":{"format":"{symbol}{amount}","symbol":"$","offset":100,"screen_name":"US Dollar"},"UYU":{"format":"{symbol} {amount}","symbol":"$U","offset":100,"screen_name":"Uruguay Peso"},"VEF":{"format":"{symbol} {amount}","symbol":"Bs","offset":100,"screen_name":"Venezuelan Bolivar"},"VND":{"format":"{amount} {symbol}","symbol":"\u20ab","offset":1,"screen_name":"Vietnamese Dong"},"XAF":{"format":"{symbol}{amount}","symbol":"FCFA","offset":1,"screen_name":"Central African Frank"},"XOF":{"format":"{symbol}{amount}","symbol":"FCFA","offset":1,"screen_name":"West African Frank"},"ZAR":{"format":"{symbol} {amount}","symbol":"R","offset":100,"screen_name":"South African Rand"}},"currency_map_for_cc":{"AED":{"format":"{amount} {symbol}","symbol":"\u062f.\u0625.","offset":100,"screen_name":"UAE Dirham"},"ARS":{"format":"{symbol} {amount}","symbol":"$","offset":100,"screen_name":"Argentine Peso"},"AUD":{"format":"{symbol}{amount}","symbol":"$","offset":100,"screen_name":"Australian Dollar"},"BDT":{"format":"{symbol}{amount}","symbol":"\u09f3","offset":100,"screen_name":"Bangladeshi Taka"},"BOB":{"format":"{symbol} {amount}","symbol":"Bs.","offset":100,"screen_name":"Bolivian Boliviano"},"BRL":{"format":"{symbol} {amount}","symbol":"R$","offset":100,"screen_name":"Brazilian Real"},"CAD":{"format":"{symbol}{amount}","symbol":"$","offset":100,"screen_name":"Canadian Dollar"},"CHF":{"format":"{symbol} {amount}","symbol":"Fr.","offset":100,"screen_name":"Swiss Franc"},"CLP":{"format":"{symbol} {amount}","symbol":"$","offset":1,"screen_name":"Chilean Peso"},"CNY":{"format":"{symbol}{amount}","symbol":"\uffe5","offset":100,"screen_name":"Chinese Yuan"},"COP":{"format":"{symbol} {amount}","symbol":"$","offset":1,"screen_name":"Colombian Peso"},"CRC":{"format":"{symbol}{amount}","symbol":"\u20a1","offset":1,"screen_name":"Costa Rican Colon"},"CZK":{"format":"{amount} {symbol}","symbol":"K\u010d","offset":100,"screen_name":"Czech Koruna"},"DKK":{"format":"{amount} {symbol}","symbol":"kr.","offset":100,"screen_name":"Danish Krone"},"DZD":{"format":"{amount} {symbol}","symbol":"DA","offset":100,"screen_name":"Algerian Dinar"},"EGP":{"format":"{amount} {symbol}","symbol":"\u062c.\u0645.","offset":100,"screen_name":"Egyptian Pound"},"EUR":{"format":"{symbol} {amount}","symbol":"\u20ac","offset":100,"screen_name":"Euro"},"GBP":{"format":"{symbol}{amount}","symbol":"\u00a3","offset":100,"screen_name":"British Pound Sterling"},"GTQ":{"format":"{symbol}{amount}","symbol":"Q","offset":100,"screen_name":"Guatemalan Quetzal"},"HKD":{"format":"{symbol}{amount}","symbol":"$","offset":100,"screen_name":"Hong Kong Dollar"},"HNL":{"format":"{symbol} {amount}","symbol":"L.","offset":100,"screen_name":"Honduran Lempira"},"HUF":{"format":"{amount} {symbol}","symbol":"Ft","offset":1,"screen_name":"Hungarian Forint"},"IDR":{"format":"{symbol} {amount}","symbol":"Rp","offset":1,"screen_name":"Indonesian Rupiah"},"ILS":{"format":"{symbol} {amount}","symbol":"\u20aa","offset":100,"screen_name":"Israeli New Shekel"},"INR":{"format":"{symbol} {amount}","symbol":"\u20b9","offset":100,"screen_name":"Indian Rupee"},"ISK":{"format":"{amount} {symbol}","symbol":"kr.","offset":1,"screen_name":"Icelandic Krona"},"JPY":{"format":"{symbol}{amount}","symbol":"\u00a5","offset":1,"screen_name":"Japanese Yen"},"KES":{"format":"{symbol}{amount}","symbol":"KSh","offset":100,"screen_name":"Kenyan Shilling"},"KRW":{"format":"{symbol}{amount}","symbol":"\u20a9","offset":1,"screen_name":"Korean Won"},"MOP":{"format":"{symbol}{amount}","symbol":"MOP","offset":100,"screen_name":"Macau Patacas"},"MXN":{"format":"{symbol}{amount}","symbol":"$","offset":100,"screen_name":"Mexican Peso"},"MYR":{"format":"{symbol}{amount}","symbol":"RM","offset":100,"screen_name":"Malaysian Ringgit"},"NGN":{"format":"{symbol}{amount}","symbol":"\u20a6","offset":100,"screen_name":"Nigerian Naira"},"NIO":{"format":"{symbol} {amount}","symbol":"C$","offset":100,"screen_name":"Nicaraguan Cordoba"},"NOK":{"format":"{symbol} {amount}","symbol":"kr","offset":100,"screen_name":"Norwegian Krone"},"NZD":{"format":"{amount}{symbol}","symbol":"$","offset":100,"screen_name":"New Zealand Dollar"},"PEN":{"format":"{symbol} {amount}","symbol":"S\/.","offset":100,"screen_name":"Peruvian Nuevo Sol"},"PHP":{"format":"{symbol}{amount}","symbol":"\u20b1","offset":100,"screen_name":"Philippine Peso"},"PKR":{"format":"{symbol}{amount}","symbol":"Rs","offset":100,"screen_name":"Pakistani Rupee"},"PLN":{"format":"{amount} {symbol}","symbol":"z\u0142","offset":100,"screen_name":"Polish Zloty"},"PYG":{"format":"{symbol} {amount}","symbol":"\u20b2","offset":1,"screen_name":"Paraguayan Guarani"},"QAR":{"format":"{amount} {symbol}","symbol":"\u0631.\u0642.","offset":100,"screen_name":"Qatari Rials"},"RON":{"format":"{amount} {symbol}","symbol":"lei","offset":100,"screen_name":"Romanian Leu"},"RUB":{"format":"{amount} {symbol}","symbol":"p.","offset":100,"screen_name":"Russian Rouble"},"SAR":{"format":"{amount} {symbol}","symbol":"\u0631.\u0633.","offset":100,"screen_name":"Saudi Arabian Riyal"},"SEK":{"format":"{amount} {symbol}","symbol":"kr","offset":100,"screen_name":"Swedish Krona"},"SGD":{"format":"{symbol}{amount}","symbol":"$","offset":100,"screen_name":"Singapore Dollar"},"THB":{"format":"{symbol}{amount}","symbol":"\u0e3f","offset":100,"screen_name":"Thai Baht"},"TRY":{"format":"{amount} {symbol}","symbol":"TL","offset":100,"screen_name":"Turkish Lira"},"TWD":{"format":"{symbol}{amount}","symbol":"NT$","offset":1,"screen_name":"Taiwan Dollar"},"USD":{"format":"{symbol}{amount}","symbol":"$","offset":100,"screen_name":"US Dollar"},"UYU":{"format":"{symbol} {amount}","symbol":"$U","offset":100,"screen_name":"Uruguay Peso"},"VEF":{"format":"{symbol} {amount}","symbol":"Bs","offset":100,"screen_name":"Venezuelan Bolivar"},"VND":{"format":"{amount} {symbol}","symbol":"\u20ab","offset":1,"screen_name":"Vietnamese Dong"},"ZAR":{"format":"{symbol} {amount}","symbol":"R","offset":100,"screen_name":"South African Rand"}}},745],["PaddedStickerConfig",[],{"ChatPaddedAnimatedStickerGK":true},1667],["PageNavigationStageLoggerGK",[],{"gk_check":false,"fastload":false},1434],["PageTransitionsConfig",[],{"reloadOnBootloadError":true},1067],["PhotoSnowliftActionsGating",[],{"ALLOW_MAKE_PROFILE_PICTURE_BUTTON":true},887],["PhotoSnowliftLoggingConfig",[],{"logOnInit":true},2078],["PresenceInitialData",[],{"cookiePollInterval":500,"cookieVersion":3,"serverTime":"1497713712000","shouldSuppress":false,"useWebStorage":false},57],["RTISubscriptionManagerConfig",[],{"config":{"max_subscriptions":150,"www_idle_unsubscribe_min_time_ms":600000,"www_idle_unsubscribe_times_ms":{"feedback_like_subscribe":600000,"comment_like_subscribe":600000,"feedback_typing_subscribe":600000,"comment_create_subscribe":1800000},"autobot_tiers":{"latest":"realtime.skywalker.autobot.latest","intern":"realtime.skywalker.autobot.intern","sb":"realtime.skywalker.autobot.sb"}},"autobot":{},"assimilator":{},"unsubscribe_release":true},1081],["ReactFiberErrorLoggerConfig",[],{"bugNubClickTargetClassName":null,"enableDialog":false},2115],["ReactGK",[],{"domIsFiber":true,"fiberAsyncScheduling":false,"unmountOnBeforeClearCanvas":true},998],["RelayAPIConfigDefaults",["__inst_84473062_0_0","__inst_84473062_0_1","__inst_84473062_0_2"],{"accessToken":"","actorID":"100007362858118","fetchTimeout":30000,"graphBatchURI":{"__m":"__inst_84473062_0_0"},"graphURI":{"__m":"__inst_84473062_0_1"},"retryDelays":[1000,3000],"useXController":true,"xhrEncoding":null,"subscriptionTopicURI":{"__m":"__inst_84473062_0_2"},"withCredentials":false},926],["ServerNonce",[],{"ServerNonce":"41ocWfNvq0zvJnTC-SfN5m"},141],["ServiceWorkerBackgroundSyncBanzaiGK",[],{"sw_background_sync_banzai":false},1621],["ServiceWorkerBackgroundSyncGK",[],{"background_sync_sw":false},1628],["SessionNameConfig",[],{"seed":"0Ke9"},757],["SiteData",[],{"server_revision":3098087,"client_revision":3098087,"tier":"","push_phase":"C3","pkg_cohort":"PHASED:DEFAULT","pkg_cohort_key":"__pc","haste_site":"www","be_mode":-1,"be_key":"__be","is_rtl":false,"features":"iw","spin":2,"__spin_r":3098087,"__spin_b":"trunk","__spin_t":1497713712,"vip":"31.13.90.36"},317],["SphericalVideoExperiments",[],{"enableGuidedTour":true,"autoplayGuide":true,"showGuideNux":true,"showComposerNux":false,"useSpatialAudio":false,"showSpatialScrubber":false,"thumbnailFromScreenshot":false,"canvasLimit":2,"enableComposerNuxExperiment":false,"enableGlobeQualityLabels":true,"spatialReactionsEnabled":false,"spatialReactionsDragEnabled":false,"useProjectionFromMPD":false},1425],["SprinkleConfig",[],{"param_name":"jazoest"},2111],["StickersConfig",[],{"emoticons":{"id":"1471127876485636","name":"Emoticons","isCommentsCapable":true},"max_mru_stickers":40,"mru_pack":{"id":"599061016853145","name":"Recent","isMRU":true,"isCommentsCapable":true,"isComposerCapable":true,"isMessengerCapable":true,"isPostsCapable":true},"oz_pack":null,"search_pack":{"id":"680229632032514","name":"Search","isSearch":true,"isCommentsCapable":true,"isComposerCapable":true,"isMessengerCapable":true}},1666],["SystemEventsInitialData",[],{"ORIGINAL_USER_ID":"100007362858118"},483],["TimeSliceInteractionCoinflips",[],{"default_rate":1000,"lite_default_rate":100,"interaction_to_lite_coinflip":{},"interaction_to_coinflip":{"async_request":0,"video_psr":1,"video_stall":25,"snowlift_open_autoclosed":0,"Event":2,"cms_editor":1,"page_messaging_shortlist":1,"ffd_chart_loading":1},"enable_heartbeat":false},1799],["TrackingConfig",[],{"domain":"https:\/\/pixel.facebook.com"},325],["TypeaheadMetricsConfig",[],{"gkResults":false},263],["UFICommentFileInputAcceptValues",[],{"both":"video\/*, video\/x-m4v, video\/webm, video\/x-ms-wmv, video\/x-msvideo, video\/3gpp, video\/flv, video\/x-flv, video\/mp4, video\/quicktime, video\/mpeg, video\/ogv, .ts, image\/*","photos":"image\/*","videos":"video\/*, video\/x-m4v, video\/webm, video\/x-ms-wmv, video\/x-msvideo, video\/3gpp, video\/flv, video\/x-flv, video\/mp4, video\/quicktime, video\/mpeg, video\/ogv, .ts"},1317],["UFIReactionTypes",[],{"LIKE":1,"ordering":[1,2,13,11,12,4,5,3,10,7,8,14,15],"NONE":0,"reactions":{"1":{"class_name":"_3j7l","color":"#5890ff","display_name":"Like","is_deprecated":false,"is_visible":true,"name":"like","type":1},"2":{"class_name":"_3j7m","color":"#f25268","display_name":"Love","is_deprecated":false,"is_visible":true,"name":"love","type":2},"13":{"class_name":null,"color":"#1d2129","display_name":"Selfie","is_deprecated":false,"is_visible":false,"name":"selfie","type":13},"11":{"class_name":"_3rya","color":"#7e64c4","display_name":"Grateful","is_deprecated":false,"is_visible":true,"name":"dorothy","type":11},"12":{"class_name":"_4aou","color":"#EC7EBD","display_name":"Pride","is_deprecated":false,"is_visible":true,"name":"toto","type":12},"4":{"class_name":"_3j7o","color":"#f0ba15","display_name":"Haha","is_deprecated":false,"is_visible":true,"name":"haha","type":4},"5":{"class_name":"_3j7p","color":"#f0ba15","display_name":"Yay","is_deprecated":true,"is_visible":true,"name":"yay","type":5},"3":{"class_name":"_3j7n","color":"#f0ba15","display_name":"Wow","is_deprecated":false,"is_visible":true,"name":"wow","type":3},"10":{"class_name":"_3j7s","color":"#f0ba15","display_name":"Confused","is_deprecated":true,"is_visible":true,"name":"confused","type":10},"7":{"class_name":"_3j7r","color":"#f0ba15","display_name":"Sad","is_deprecated":false,"is_visible":true,"name":"sorry","type":7},"8":{"class_name":"_3j7q","color":"#f7714b","display_name":"Angry","is_deprecated":false,"is_visible":true,"name":"anger","type":8},"14":{"class_name":"_3qr6","color":"#f0ba15","display_name":"Like","is_deprecated":false,"is_visible":false,"name":"flame","type":14},"15":{"class_name":"_4vps","color":"#5890ff","display_name":"Like","is_deprecated":false,"is_visible":false,"name":"plane","type":15}}},911],["UFISpamCountImpl",[],{"module":null},72],["UserAgentData",[],{"browserArchitecture":"64","browserFullVersion":"14.14393","browserMinorVersion":14393,"browserName":"Edge","browserVersion":14,"deviceName":"Unknown","engineName":"EdgeHTML","engineVersion":"14.14393","platformArchitecture":"64","platformName":"Windows","platformVersion":"10","platformFullVersion":"10"},527],["VideoPlayerAbortLoadingExperiment",[],{"canAbort":false,"delayedAbortLoading":0},824],["VideoThumbnailConfig",[],{"defaultThumbnailURL":"https:\/\/www.facebook.com\/rsrc.php\/v3\/yN\/r\/AAqMW82PqGg.gif"},967],["VideoUploadConfig",[],{"videoExtensions":{"gif":1,"mov":1,"qt":1,"wmv":1,"avi":1,"mpe":1,"mpg":1,"mpeg":1,"asf":1,"mp4":1,"m4v":1,"mpeg4":1,"3gpp":1,"3gp":1,"3g2":1,"mkv":1,"flv":1,"vob":1,"ogm":1,"ogv":1,"nsv":1,"mod":1,"tod":1,"dat":1,"mts":1,"m2ts":1,"dv":1,"divx":1,"f4v":1,"ts":1,"tmp":1,"rmvb":1,"webm":1},"allowMultimedia":true,"showMultimediaNUX":false},267],["ViewerContextDateData",[],{"gks":{"date_time_force_legacy_api":false}},1411],["WWWBase",[],{"uri":"https:\/\/www.facebook.com\/"},318],["WebWorkerConfig",[],{"logging":{"enabled":false,"config":"WebWorkerLoggerConfig"},"evalWorkerURL":"\/rsrc.php\/v3\/y1\/r\/OCH9Nbs549d.js"},297],["WorkModeConfig",[],{"is_worksite":false,"is_work_user":false,"test_group_section_order":false,"focus_messaging_enabled":false,"has_work_user":false},396],["ZeroCategoryHeader",[],{},1127],["ZeroRewriteRules",[],{"rewrite_rules":{},"whitelist":{"\/hr\/r":1,"\/hr\/p":1,"\/zero\/unsupported_browser\/":1,"\/zero\/policy\/optin":1,"\/zero\/optin\/write\/":1,"\/zero\/optin\/legal\/":1,"\/zero\/optin\/free\/":1,"\/about\/privacy\/":1,"\/zero\/toggle\/welcome\/":1,"\/work\/landing":1,"\/work\/login\/":1,"\/work\/email\/":1,"\/ai.php":1,"\/js_dialog_resources\/dialog_descriptions_android.json":1,"\/connect\/jsdialog\/MPlatformAppInvitesJSDialog\/":1,"\/connect\/jsdialog\/MPlatformOAuthShimJSDialog\/":1,"\/connect\/jsdialog\/MPlatformLikeJSDialog\/":1,"\/qp\/interstitial\/":1,"\/qp\/action\/redirect\/":1,"\/qp\/action\/close\/":1,"\/zero\/support\/ineligible\/":1,"\/zero_balance_redirect\/":1,"\/zero_balance_redirect":1,"\/l.php":1,"\/lsr.php":1,"\/ajax\/dtsg\/":1,"\/checkpoint\/block\/":1,"\/exitdsite":1,"\/zero\/balance\/pixel\/":1,"\/zero\/balance\/":1,"\/zero\/balance\/carrier_landing\/":1,"\/tr":1,"\/tr\/":1,"\/sem_campaigns\/sem_pixel_test\/":1,"\/bookmarks\/flyout\/body\/":1,"\/zero\/subno\/":1}},1478],["MessagingTagConstants",[],{"app_id_root":"app_id:","orca_app_ids":["200424423651082","181425161904154","105910932827969","256002347743983","117239014994419","348100608599858","172336202840178","202805033077166","184182168294603","237759909591655","233071373467473","561591070563776","436702683108779","192652190921494","684826784869902","1660836617531775","334514693415286","1517584045172414","483661108438983","331935610344200","312713275593566","770691749674544","1637541026485594","1692696327636730","1526787190969554","482765361914587","737650889702127","1699968706904684","772799089399364","519747981478076","522404077880990","1588552291425610","609637022450479","521501484690599","1038350889591384","1174099472704185","628551730674460","1210280799026164","252153545225472","359572041079329"],"chat_sources":["source:chat:web","source:chat:jabber","source:chat:iphone","source:chat:meebo","source:chat:orca","source:chat:test","source:chat:forward","source:chat"],"mobile_sources":["source:sms","source:gigaboxx:mobile","source:gigaboxx:wap","source:titan:wap","source:titan:m_basic","source:titan:m_free_basic","source:titan:m_japan","source:titan:m_mini","source:titan:m_touch","source:titan:m_app","source:titan:m_zero","source:titan:api_mobile","source:buffy:sms","source:chat:orca","source:titan:orca","source:mobile"],"email_source":"source:email"},2141],["TextDelightGatekeeperChecks",[],{"postAnimationURI":"https:\/\/scontent-lht6-1.xx.fbcdn.net\/v\/t39.2365-6\/16685243_938947826248403_7629263567388147712_n.json?oh=cc3f756f12cae01c2758a67a1051ed5d&oe=59CCA5EB","commentAnimationURI":"https:\/\/scontent-lht6-1.xx.fbcdn.net\/v\/t39.2365-6\/16685243_938947826248403_7629263567388147712_n.json?oh=cc3f756f12cae01c2758a67a1051ed5d&oe=59CCA5EB","gk":{"delights_text_trigger_master_kill_switch":true,"delights_text_trigger_master_feature_switch":true,"delights_text_trigger_post_highlight_enabled":true,"delights_text_trigger_post_animation_enabled":true,"delights_text_trigger_post_tap_animation_enabled":true,"delights_text_trigger_prefetch_post_anim_enabled":true,"delights_text_trigger_comment_highlight_enabled":true,"delights_text_trigger_comment_animation_enabled":true,"delights_text_trigger_comment_tap_animation_enable":true,"delights_text_trigger_prefetch_comment_anim_enable":true}},2168],["PromiseUsePolyfillSetImmediateGK",[],{"www_always_use_polyfill_setimmediate":false},2190],["MarketplaceVanityLocations",[],{"data":{"atlanta":107991659233606,"austin":106224666074625,"boston":106003956105810,"chicago":108659242498155,"dallas":111762725508574,"detroit":114586701886732,"houston":115963528414384,"vegas":108081209214649,"la":110970792260960,"miami":110148382341970,"minneapolis":106300959405546,"nyc":108424279189115,"philly":101881036520836,"phoenix":105540216147364,"portland":112548152092705,"sac":105988062765295,"sandiego":110714572282163,"seattle":110843418940484,"dc":110184922344060}},2196],["MarketplaceVanityCategories",[],{"data":{"antiques":"393860164117441","appliances":"678754142233400","arts":"1534799543476160","autoparts":"757715671026531","kids":"624859874282116","bags":"1567543000236608","bicycles":"1658310421102081","media":"613858625416355","autos":"807311116002614","mens":"931157863635831","womens":"1266429133383966","electronics":"1792291877663080","furniture":"1583634935226685","garden":"800089866739547","garagesale":"1834536343472201","health":"1555452698044988","household":"1569171756675761","housing":"993212830714253","jewelry":"214968118845643","misc":"895487550471874","phones":"1557869527812749","instruments":"676772489112490","pets":"1550246318620997","sports":"1383948661922113","tools":"1670493229902393","toys":"606456512821491","videogames":"686977074745292"}},2205],["MarketplaceSEOUtils",[],{"canonicalBaseURL":"https:\/\/en-gb.facebook.com"},2231],["PageletGK",[],{"destroyDomAfterEventHandler":false},2327],["InteractionTrackerRates",[],{"default":0.01},2343],["CloseButtonIcon",[],{"icon":"https:\/\/www.facebook.com\/rsrc.php\/v3\/yP\/r\/AzxmlQ2Tcny.png"},2381],["AdsInterfacesSessionConfig",[],{},2393],["FluxConfig",[],{"ads_improve_perf_flux_container_subscriptions":false,"ads_improve_perf_flux_derived_store":false},2434],["SpatialReactionImagePaths",[],{"BASES":{"LIKE":"https:\/\/www.facebook.com\/rsrc.php\/v3\/yn\/r\/hvX1GOuGYa0.png","LOVE":"https:\/\/www.facebook.com\/rsrc.php\/v3\/y0\/r\/wcIojzzLjVs.png","WOW":"https:\/\/www.facebook.com\/rsrc.php\/v3\/yR\/r\/csPl37qs2hT.png","HAHA":"https:\/\/www.facebook.com\/rsrc.php\/v3\/yR\/r\/csPl37qs2hT.png","SORRY":"https:\/\/www.facebook.com\/rsrc.php\/v3\/yR\/r\/csPl37qs2hT.png","ANGER":"https:\/\/www.facebook.com\/rsrc.php\/v3\/y6\/r\/_tkh0-ZBZpI.png"},"FACES":{"LIKE":"https:\/\/www.facebook.com\/rsrc.php\/v3\/yT\/r\/NstdpVxy9xN.png","LOVE":"https:\/\/www.facebook.com\/rsrc.php\/v3\/yo\/r\/JrnhrZmjxup.png","WOW":"https:\/\/www.facebook.com\/rsrc.php\/v3\/y8\/r\/cAVFfnHfLeM.png","HAHA":"https:\/\/www.facebook.com\/rsrc.php\/v3\/yr\/r\/pXZ6hRxiIdn.png","SORRY":"https:\/\/www.facebook.com\/rsrc.php\/v3\/yJ\/r\/hsXaPtJXhJR.png","ANGER":"https:\/\/www.facebook.com\/rsrc.php\/v3\/yg\/r\/EF5yPnYXxa6.png"}},2456],["WebSpeedJSExperiments",[],{"non_blocking_tracker":false,"non_blocking_logger":false,"i10s_io_on_visible":false},2458],["UFIConfig",["UFICommentFilterFallbackWarning.react"],{"commentVPVD":{"debug_console":false,"debug_html":false,"idle_timeout":5000,"locations":["permalink","newsstand"],"everywhere":true,"min_duration_to_log":100,"min_visible_size":200},"enableCommentListVisibilityTracking":true,"defaultPageSize":50,"renderEmoji":true,"renderEmoticons":true,"shouldShowGIFsInCommentsNux":true,"shouldShowMarkdownCommentNUX":true,"shouldShowOwnerConstituentBadgeNUX":true,"vpvLoggingTimeout":1000,"facecastWWWCommentQueueThreshold":3,"canPublishLive":true,"logChangeOrderingModeUsageSampleRate":1,"logCommentsTimespent":true,"logWhetherUFISeen":false,"showHashtagTypeahead":false,"reshareedu":true,"logCommentPost":false,"logCommentLoad":false,"reactionsHasDirectReactTokens":false,"reactionsHasDirectReactTokensCounts":false,"reactionsDirectReactTokensModule":null,"reactionsFunnelLogger":null,"reactionsHasFunnelLogger":false,"reactionsHasCommentFunnelLogger":false,"reactionsBlingBarFunnelLogger":null,"reactionsHasCommentsNux":true,"reactionsHasTooltipBreakdown":false,"reactionsHasAnimatedIconsOnHover":false,"reactionsHasStaticVectorDock":false,"reactionsHasStaticFileVectorDock":false,"reactionsHasSuggestedReaction":false,"reactionsHasReactionsRollback":true,"reactionsHasCommentReactionsRollback":true,"reactionsHasReactionsRetry":true,"reactionsHasCommentReactionsRetry":true,"reactFiberAsyncUFI":false,"showCommentEmbedOption":true,"showCommonalityContext":false,"publicConversationsUnicornWhitelist":false,"typingIndicator":{"subscribe":true,"showInline":true,"showPill":false,"fromEveryone":true},"maxSubscriptionLiveCommentsQueueLength":10,"showChooseLoveAnimation":false,"feedfocusWrapperModule":null,"shouldTranslationsReplaceContent":false,"shouldLogFacecastStreamingCommentDelay":false,"shouldShowCommentingAsConstituentNUX":true,"showUFICrowdsource":false,"flushEventQueueBeforeRenderTimeout":0,"flushEventQueueBeforeRenderUseIdleCallback":false,"prefetchTextDelightAnimation":"https:\/\/scontent-lht6-1.xx.fbcdn.net\/v\/t39.2365-6\/16685243_938947826248403_7629263567388147712_n.json?oh=cc3f756f12cae01c2758a67a1051ed5d&oe=59CCA5EB","UFICommentFilterFallbackWarning":{"__m":"UFICommentFilterFallbackWarning.react"},"showCustom":true},71],["BigPipeExperiments",[],{"preparse_content":"","link_images_to_pagelets":false,"enable_bigpipe_plugins":false},907],["MercuryServerRequestsConfig",[],{"sendMessageTimeout":45000,"msgrRegion":"FRC"},107],["FbtQTOverrides",[],{"overrides":{}},551],["FamilyMentionsData",[],{"allowFamilyNames":false,"hasAcceptedNUX":false},708],["SphericalPhotoConfig",[],{"spherical_photo_www_upload":true,"connected_tv_cast_spherical_photo":false,"spherical_photo_render_www":true,"www_spherical_photo_mmp":true,"www_spherical_photo_album":true,"www_spherical_photo_slip_panning":true,"www_spherical_photo_rubberbanding":true,"www_spherical_photo_viewer_refactor":true,"www_spherical_photo_skip_resize":true,"upload_size_limit":17408,"should_snowlift_fit_to_screen":false,"should_compass_be_updated":true,"is_www_perceived_perf_on":false,"www_spherical_photo_new_detector":true,"spherical_photo_www_upload_settings":true,"is_www_fov_change_on":true,"spherical_photo_www_projection_switch":true,"www_can_viewer_tag":false,"show_fallback_ui":false,"is_www_tap_to_click_on":false,"is_www_tile_blend_on":true,"drag_to_ft_click":false,"is_renderer_projection_update_allowed":false},1426],["MarketplaceWWWFeatureGating",[],{"marketplaceWWW":false,"marketplaceBSGDirectProductLink":false,"marketplaceBSGPDPUpsell":false,"marketplaceWWWBadging":true,"marketplaceWWWCategories":true,"marketplaceWWWComposerPhotoEditing":true,"marketplaceWWWComposer":false,"marketplaceWWWEditComposer":false,"marketplaceWWWFeedItemHover":false,"marketplaceWWWFilterBar":true,"marketplaceWWWLeftNavRedesign":false,"marketplaceWWWPDPRedesign":false,"marketplaceWWWLocationPicker":false,"marketplaceWWWSavedItem":false,"marketplaceWWWSelling":true,"marketplaceWWWSearchTeamHeading":true,"marketplaceWWWPriceFilter":false,"marketplaceWWWReporting":false,"marketplaceWWWMessengerShares":true,"marketplaceWWWShareButton":false,"marketplaceWWWStructuredAutoComposer":false,"marketplaceWWWPDPCommunityRecommendation":false,"marketplaceWWWFixedSearchGrid":false,"marketplaceWWWSavedSearch":false,"marketplaceMicrosite":false,"marketplaceTypeaheadLaunchAreas":true,"marketplaceRecentSearchQueries":false,"marketplaceTypeaheadRecentsearchUINew":false},1598],["LinkshimHandlerConfig",[],{"supports_meta_referrer":true,"default_meta_referrer_policy":"default","switched_meta_referrer_policy":"origin","link_react_default_hash":"ATPs2WO9rsd3IVpb6OyuihS36uIDd1I6yJWyrcfesM3AfPFQ5-oktjotNtHZt7xeBI78ZOvhUCGqgxWMdO9x65KjMah_Beud6mFlL2vWaH3hXXtdaMfAWjgt3jKUhLzmZ8oiMRu7eTfKuQ","untrusted_link_default_hash":"ATNi-BG8TYJ6PEcTqpk1c0LriVvHXWzL5zGkaML-u4NnL-cQoilmItMPMW5P0MYXayiHMsccnZyHRIkwJ-GUCC1dGkrb0QHUthI7SGHnC1Lolms23PVdTcU4t2gdM1InxlRK_Y4MRHqHgw","linkshim_host":"l.facebook.com","use_rel_no_opener":false,"always_use_https":true,"onion_always_shim":true},27],["RTCConfig",[],{"InteractiveCallLogGK":true,"VideoInteropGK":true,"ScreenSharingGK":false,"ReceiveScreenGK":false,"CollaborationScreenSharingGK":false,"CollabWirelessScreenSharingGK":false,"CollabVCEndpointsVideoCallGK":false,"CollabWhitelistedBrowserGK":false,"CollabDisableBrowserTurnDiscoveryGK":false,"PassMessagesBetweenWindowsGK":true,"VideoCallBlockingGK":true,"BrowserNotificationGK":true,"RtcConferencingGK":true,"RtcConferencingVideoGK":true,"RTCConferencingP2PCanReceiveGK":true,"RtcUseDtlsGK":false,"RtcUseWebRTCForEdge":true,"ringtone_mp3_url":"https:\/\/www.facebook.com\/rsrc.php\/yh\/r\/taJw7SpZVz2.mp3","ringtone_ogg_url":"https:\/\/www.facebook.com\/rsrc.php\/yO\/r\/kTasEyE42gs.ogg","ringback_mp3_url":"https:\/\/www.facebook.com\/rsrc.php\/yA\/r\/QaLYA8XtNfH.mp3","ringback_ogg_url":"https:\/\/www.facebook.com\/rsrc.php\/y9\/r\/VUaboMDNioG.ogg","CollaborationCallQuality":{"screen":{"height":720,"width":1280,"frameRate":30},"screen_v2":{"height":{"exact":1080},"width":{"exact":1920},"frameRate":{"max":15,"ideal":5}},"videoToRoom":{"height":720,"width":1280,"frameRate":30}},"DeclareAudioNackCapabilityInSDPOffer":1,"SendNewVCGK":true,"ReceiveNewVCGK":true},760],["MercuryConfig",[],{"WWWMessengerAttachmentMessageGK":false,"WWWMessengerCheckout":false,"WWWMessengerMoneyPennyGK":false,"WWWMessengerManageAdminGK":true,"WWWMessengerTransportationGK":false,"MessengerPlatformBotReviewUsers":true,"ShowContextBanner":true,"MessengerGlobalDeleteGK":false,"WWWSyncHolesLogging":false,"JewelRequestsUI":false,"RoundJewelPhotos":false,"GiftWrapViewerGK":true,"EnableReliabilityLogging":false,"JoinableMasterGK":true,"WWWJoinableMasterGK":true,"WWWJoinableRolloutGK":false,"MessengerGamesGK":true,"MessengerDotComUser":false,"WWWMessengerFlowerBorderViewer":true,"EnableQuickReply":true,"EnableOmniM":false,"EnableOmniMNUX":false,"OmniMLocationSuggestion":true,"OmniMDismissalDisabled":true,"OmniMLogoDisabled":false,"ShowAppointmentBanner":true,"FantaTabView":true,"FantaTabOrdering":false,"ChatOpenEventually":false,"chatDFFUpdateSeqID":false,"ChatScrollInterval":false,"MessengerStickerQuickReply":false,"MessengerP2PPaymentQuickReply":false,"MessengerRideServiceQuickReply":false,"MessengerLocationQuickReply":true,"OmniMEditConfidenceThreshold":false,"WebCamQuickReply":false,"MercuryThreadListEnableImpressionLog":false,"CoworkersOverGroups":false,"ChatSettingsDisableLists":true,"SulfurThreadFetcher":true,"MessengerPlatformReportPage":true,"MessengerCachiusUseClientSeqIDWWW":false,"MentionsReply":false,"GraphQLCanonicalGroupThread":false,"MEMI":true,"WWWRedditLinksGK":false,"MR4E":false,"WWWSpotlightViewVideo":true,"WWWMessengerReaction":false,"MR4EB":false,"WWWMessengerUploadFilesPreview":false,"DYIDeepLink":"https:\/\/facebook.com\/dyi?x=AdmGWwlKmCiciuE6","STICKER_SUBSCRIPTION_ENABLED":false,"SearchMorePeople":2,"MontageThreadViewer":true,"msgr_region":"FRC","roger.seen_delay":1000,"activity_limit":60000,"idle_limit":1800000,"idle_poll_interval":300000,"LOG_INTERVAL_MS":60000,"MaxThreadResults":8,"MessengerAppID":"237759909591655","upload_url":"https:\/\/upload.facebook.com\/ajax\/mercury\/upload.php","OmniMConfidenceThresholds":{"0":0.9,"1":0.7,"2":0.5,"3":2},"OmniMMessagesToLive":3,"OmniMPreviewDelay":250,"OmniMSuggestionTTL":8000,"Mentions":true,"Reactions":true,"SendReactions":true,"ReactionsPreview":true,"MentionsReplyEvent":"messenger-mentions\/reply"},35],["TilesMapConfig",[],{"OSM_ZOOM_THRESHOLD":15,"OSM_RECTS_RAW":[[53.458804,96.681979,21.403164,156.019965],[49.051166,81.344246,30.016796,96.681979],[30.016796,81.344246,26.580888,91.847546],[45.235891,77.009813,36.828253,81.344246],[9.824078,79.695167,5.96837,81.787959],[25.300278,87.997767,21.403164,91.952439],[25.300278,93.270663,21.403164,96.681979],[14.5,102.25,5.51123,156.019965],[17.5,104.75,14.5,156.019965],[21.403164,100.114941,17.5,156.019965],[21.403164,87.997767,19.403164,100.114941],[19.403164,87.997767,10,98.114941],[14.5,98.114941,10,99.114941],[-6.491895,140.862305,-9.5,147],[-6.491895,147,-11.630566,155.957617],[-1.353223,140.862305,-6.491895,155.957617],[5.381389,8.698332,-8.748195,20.000554],[5.381389,20.000554,-13.458057,31.302776],[7.309793,170.989319,6.806464,171.756836],[7.47757,168.533264,7.142017,168.840271],[6.135358,169.454285,5.799805,169.914795],[11.168652,166.844727,11.000876,166.99823],[41.290967,43.439453,40,45.61],[40,44.33,39.71,45.798438],[39.71,45.1,39.474524,45.798438],[40.4,45.61,40,45.96],[39.9,45.75,39.26,46.2],[39.26,45.93,38.869043,46.2],[39.64,46.2,38.869043,46.584766]],"MIN_SIZE_FOR_ATTRIBUTION":150,"TILE_URL_TEMPLATE":"https:\/\/external-lht6-1.xx.fbcdn.net\/map_tile.php?v=29&osm_provider=2&x={x}&y={y}&z={z}&size=512&ppi=250","STATIC_MAP_URL_TEMPLATE":"https:\/\/external-lht6-1.xx.fbcdn.net\/static_map.php?v=29&osm_provider=2","LOGO":{"url":"https:\/\/www.facebook.com\/rsrc.php\/v3\/yZ\/r\/hbkoTeM_EvD.png","width":24,"height":24},"ZOOM_RANGE":{"MIN":1,"MAX":19},"HERE_MAP_REPORTER_URL":"https:\/\/mapfeedback.here.com\/?appId=ZOdjOwwG7wKMxvmMewWg","OSM_MAP_REPORTER_URL":"https:\/\/www.openstreetmap.org\/fixthemap\/","OSM_MAP_MIN_ZOOM_TO_REPORT_ISSUE":12,"DEVICE_PIXEL_RATIO":1.5,"LIVE_MAP_VERSION":"7"},664],["ChatConfigInitialData",[],{"sidebar_ticker":true,"rtc_conferencing_www":true,"rtc_conferencing_www_video":true,"chat_content_search":true,"www_messenger_emoji_picker":true,"messenger_new_emoji_set":true,"messenger_www_quickcam":true,"chat_tab_custom_color":true,"nearby_friends_www_chatbar":true,"presence_page_green_dot_sub":true,"min_top_friends":15,"hotlike":true,"chat_impression_logging_with_click":true,"chat_impression_logging_periodical":true,"sidebar.minimum_width":1258,"periodical_impression_logging_config.interval":1800000,"typing_notifications":true,"sidebar.min_friends":7,"tab_max_load_age":86400000,"tab_auto_close_timeout":86400000,"sound.notif_mp3_url":"https:\/\/www.facebook.com\/rsrc.php\/yB\/r\/AbBUo4Db-9q.mp3","sound.notif_ogg_url":"https:\/\/www.facebook.com\/rsrc.php\/yR\/r\/lvSDckxyoU5.ogg","has_apps_option":false,"has_ticker_toggle_option":false,"show_admined_pages":true,"show_header":true,"work_show_invites":false,"active_cutoff":120,"popover_menu_test_group_id":"control"},12],["PresencePrivacyInitialData",[],{"visibility":1,"onlinePolicy":1,"privacyData":{}},58],["ChannelInitialData",[],{"channelConfig":{"IFRAME_LOAD_TIMEOUT":30000,"P_TIMEOUT":30000,"STREAMING_TIMEOUT":70000,"PROBE_HEARTBEATS_INTERVAL_LOW":1000,"PROBE_HEARTBEATS_INTERVAL_HIGH":3000,"MTOUCH_SEND_CLIENT_ID":1,"user_channel":"p_100007362858118","seq":0,"retry_interval":0,"max_conn":2,"ping_to_pull_reconnect_ratio":0.5,"config_refresh_seconds":1200,"shutdown_recovery_interval_seconds":30,"fantail_queue_capacity":100,"proxy_down_delay_millis":600000,"sticky_cookie_expiry_millis":1800000,"partition":-2,"host":"edge-chat","user":100007362858118,"port":null,"path":"\/iframe\/12","resources":["https:\/\/www.facebook.com\/rsrc.php\/v3\/ys\/r\/Zz61b8B3rRY.js","https:\/\/www.facebook.com\/rsrc.php\/v3i9wf4\/yG\/l\/en_GB\/Fffo_MPHuwI.js","https:\/\/www.facebook.com\/rsrc.php\/v3\/yV\/r\/fVmQkvGTjyD.js","https:\/\/www.facebook.com\/rsrc.php\/v3iifp4\/y0\/l\/en_GB\/p4UIU7OKKj0.js","https:\/\/www.facebook.com\/rsrc.php\/v3\/yC\/r\/3lDB5OA4FS0.js"],"active_config_refresh":false,"shutdown_recovery_enabled":true,"msgr_region":"FRC","viewerUid":"100007362858118","domain":"facebook.com","tryStreaming":false,"trySSEStreaming":false,"skipTimeTravel":false,"uid":"100007362858118","sequenceId":0},"state":"init!","reason":null},143]]);new (require("ServerJS"))().setServerFeatures("iw").handle({"instances":[["__inst_84473062_0_0",["URI"],["\/api\/graphqlbatch\/"],1],["__inst_84473062_0_1",["URI"],["\/api\/graphql\/"],1],["__inst_84473062_0_2",["URI"],["\/dlite\/skywalker_topic\/"],1]],"require":[["TimeSlice"],["markJSEnabled"],["lowerDomain"],["URLFragmentPrelude"],["BigPipe"],["Bootloader"],["SidebarPrelude","addSidebarMode",[],[1258],[]],["Heartbeat","disablePageHeartbeat",[],[],[]]]});}, "ServerJS define", {"root":true})(); // ]]>
Thank you to JOPSPA for putting on a movie night for the children and congratulations to James Harris for winning the DVD in the raffle.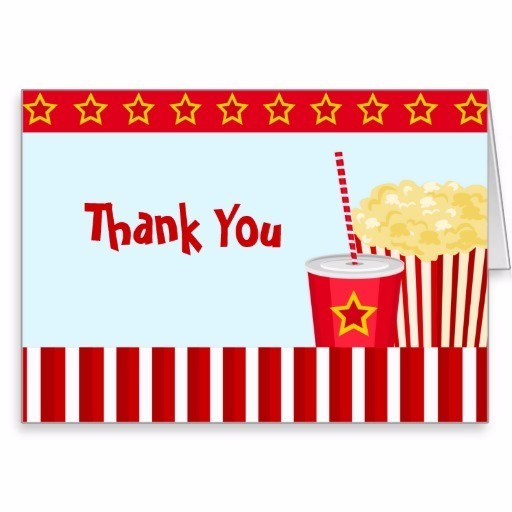 ---
Tuesday 18th April is National Offer Day for... - The James Oglethorpe Primary School
Tuesday 18th April is National Offer Day for Primary School places and if you have a place at our school we would like to say welcome and we're looking forward to meeting you.
During the summer term we have arranged a parents evening meeting for you and have induction days for your children to come along. All these dates will be sent to you in May once all places are accepted.
For some of you, this may not have been your expected school and you may not have visited us before. If you would like to visit please contact the school office on 01708 225202 or email office@jamesoglethorpe.havering.sch.uk to arrange a visit and tour of the school.
We leave you with our current reception children who are going to give you a tour of the Early Years Foundation Stage area.
World Book Day 2017
We celebrated World Book Day here at JOPS on Thursday, 2nd March 2017 with children and staff dressing up as characters from a book . The photos truly reflect the amazing costumes and the effort everybody put in to making this day a success. As well as the children taking part in whole school activities, each year group had a focused task to complete during the week. We raised £100.56 for Book Aid International on this day and if you did not get chance to contribute, you still have time to send in a donation to the office for this worthy cause.